Good-for-you options. More authentic products. On-trend flavors. In-demand street tacos. Innovation is driving the tortilla market to keep in step with consumer tastes. Improved technology is enhancing efficiency and high-volume production.
An expanded distribution has followed. Learn how to meet this rising demand and grow your business with fresh ideas, streamlined operations, and increased profits in this $15 billion a year market.
IBIE, in partnership with the Tortilla Industry Association, offers a world of information, ideas, and innovation, as well as unique interactive experiences and networking events to help you connect with people, products, and progress needed to capitalize on the fastest-growing sector of the baking industry.
Tia Technical Conference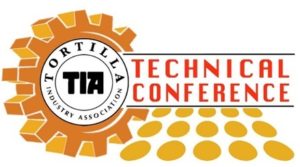 The Tortilla Industry Association's cutting-edge Technical Conference is once again co-located with IBIE in 2019. Topics addressed include operation skills, safety regulations, quality control, plant efficiency, and best practices to capitalize on the baking industry's fastest-growing market segment.
The fee to attend is $295 and includes access to the IBIE exhibit hall for all four days of the show. For more information about the Tortilla Industry Association, visit their website.
The sessions will take place in Room N246/N250.
DAY 1 – Saturday, September 7th
| | |
| --- | --- |
| 8:30 am – 9:00 am | Opening Session: Program Overview and Tortilla Market Update |
| 9:00 am – 9:50 am | Preparing For A Successful BRC Audit |
| 10:00 am – 10:50 am | Understanding Your True Product Costs |
| 11:00 am – 11:50 am | Preventive Maintenance Best Practices |
| 12:00 pm – 1:00 pm | Working Lunch: "Ask The Experts" Panel |
| 1:00 pm – 1:50 pm | Tortilla Chip Production Best Practices |
| 2:00 pm – 2:50 pm | Tortilla Strategies for Alternative Diet Markets |
| 3:00 pm – 3:50 pm | Maximizing Operational & Production Efficiencies |
| 4:00 pm – 4:50 pm | Enzymes & Fibers for Specific Improvements |
| 5:00 pm – 7:00 pm | Cocktail & Tabletops Reception |
DAY 2 – Sunday, September 8th
| | |
| --- | --- |
| 8:30 am – 9:15 am | Clean Label Strategies for Tortillas |
| 9:15 am – 10:00 am | Troubleshooting Tortilla Production |
| 10:00 am – 10:45 am | FSMA Update for Tortilla Industry |
| 10:45 am | Visit IBIE Exhibit Hall |
Speaker assignments will be announced in the coming months, and some adjustment to individual topics are possible between now and the event.
With fast-paced innovation changing the way tortillas are processed and distributed, it's more important than ever to compare options, establish relationships and invest in the newest advancements from key suppliers in the market. Here's a small sample of the suppliers you will see at IBIE 2019:
BALCHEM Ingredient Solutions
BluePrint Automation
Buhler Group
Bunge Loders Croklaan
Caldic
Casa Herrera
Food Plant Engineering
FoodTools
Grain Craft
J.C. Ford
Kemin Foods
Lawrence Equipment
Shaffer Mixers
The Ingredient House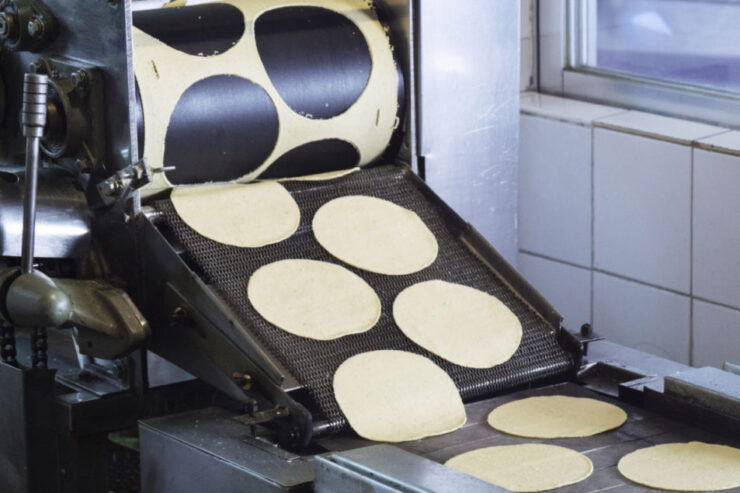 As an important destination for tortilla producers from around the world, IBIE is the perfect place to reconnect with colleagues and establish valuable new partnerships. Here's a small sample of the attending companies you will see at IBIE 2019:
Azteca Bakeries
Don Pancho
Flowers Foods
General Mills
Grupo Bimbo
Harbar
JC Ford
Kraft Foods Inc.
La Tortilla Factory
Minsa
Mission Foods
Sonora Foods Ltd.