Creativity will take center stage, as six teams of elite professional cake decorators challenge each other to a contest of imagination, artistry, and skill during one of baking's most prestigious competitions.
The electrifying event will be hosted in the newly designed RBA Bakers Center – Brought to you by Bundy Baking Solutions. To add to the popular event's excitement, Angela May, will be commentating on the competition and providing her expert perspective.
How It Works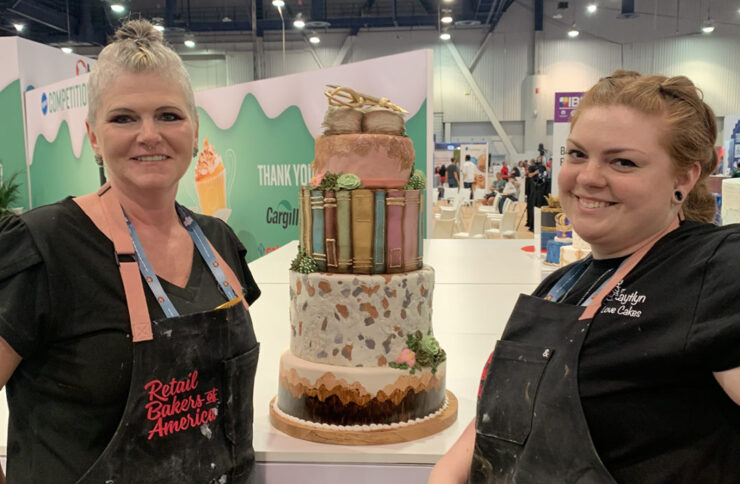 This showdown will feature 6 teams of Cake Decorating professional pairs. Competitors will face off in four categories: wedding cake rolled fondant, sculpted, and a "surprise" category that will be announced at the beginning of the contest.
The highest-scoring team, as determined by a panel of judges, will be awarded the coveted Pillsbury Bakers' Plus Grand Champion Trophy. Gold, silver, and bronze medals, along with cash prizes will also be awarded for the highest three scores in each category.
Your Host: Angela May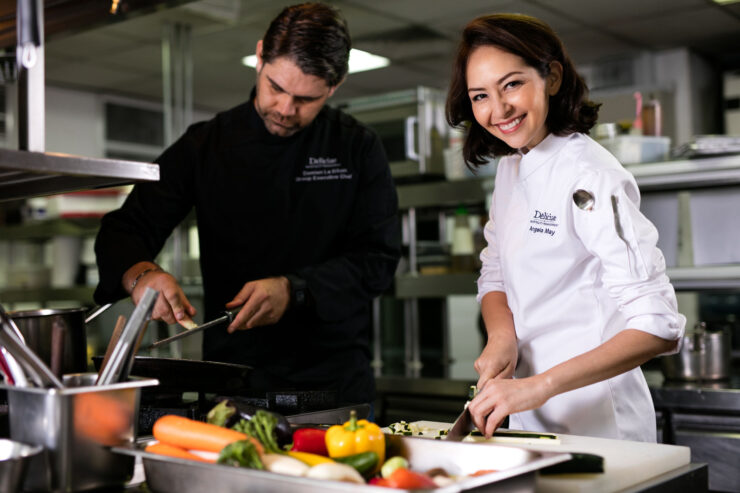 After training at the famed culinary academy, Le Cordon Bleu, Angela has taken her culinary passion to new heights. She is the host of Planet Food, produced by UK-based Pilot Productions and distributed globally.
The show chronicles her culinary adventures as she cooks her way through exotic regions of the world such as Greece, India, Israel, and Spain. Angela is also the host of the Bocuse d'Or and the Coupe du Monde de la Patisserie in Lyon. T
he biennial competition dubbed, "The Olympics of Cuisine and Pastry" has provided her the opportunity to rub shoulders with some of the greatest chefs on the planet, including Paul Bocuse, Thomas Keller, Daniel Boulud, and Pierre Herme.
Angela is also currently writing a cookbook inspired by her Asian heritage, French culinary background, and her love of all things delicious.
Read this article on reasons why you should attend the IBIE.